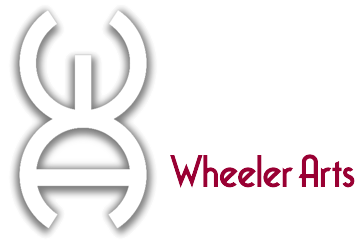 3-D Transparency / Stereo Slide Scanning
Wheeler Arts graphic design studio was established in 1973.
Designs include large and small publications, newsletters, brochures, books, and more.
Publisher and owner of QuickArt®, high-quality clip art illustrations and professional photographs for desktop publishing.
Creator of innovative system for scanning stereo slides (realist 3-D transparencies) in a dedicated slide scanner.
Scanning "Realist" Stereo Transparencies available at Wheeler Arts.
Stereo slides (in Realist format) are cleaned with compressed air to remove surface dust
and scanned at 36-bit color in a dedicated slide/film scanner (not a flatbed scanner).
Your stereo slides and their mounts are not disturbed in the scanning process.
Options include: scanning a pair (both left and right) or a single (left or right) window.
Image files are shipped on Hybrid (PC & Macintosh) CDs or DVDs and shipped with the returned slides.


© Wheeler Arts
66 Chestnut Court
Champaign, IL 61822 USA
Ph 217.359.6816 (Please leave a message and we will return your call within 48 hours, 10AM-2PM, Mon-Fri, IL time.)

All rights reserved. QUICK ART (QuickArt) is a registered trademark of Wheeler Arts.
Privacy Statement